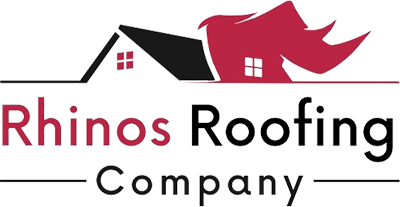 Thank you for contacting Rhinos Roofing Company, a representative will contact you shortly.
Rhinos Roofing Company Gutter Services
The
Leader

in Gutters and Gutter Guards

Specializing in Gutter Installation & Protection, Repair & Maintenance, and Cleaning
Great Quality & Service at a Competitive Price
We've been working with rain gutters for years. Rhinos Roofing Company seamless rain gutters and leaf guard protection ensure that rainwater flows correctly, protecting your home and landscape from costly water damage.
At Rhinos Roofing Company we offer a wide array of shapes, styles, materials, and colors for you to choose from. At Rhinos Roofing Company we are able to custom cut any gutter to match perfectly with any roof. We also offer Gutter Protection from the top names in the business, and we are:
In Installation

Locally owned and operated, Rhinos Roofing Company has been a leader in gutters and gutter installation for years.

In Repair & Maintenance,

Our skilled gutter craftsmen can help you maintain your gutters over your home's entire lifespan, potentially saving you thousands of dollars in repair fees from water damage.

In Cleaning

Gutters often become clogged over time if they aren't protected by a gutter guard or regular gutter cleanings. At Rhinos Roofing Company we will make sure your gutters are clean and ready for every season.

In Gutter Protection

You've spent a significant amount of money on your home. Rhinos Roofing Company gutter protection is a cost-effective way to prevent costly leaks, clogs, and ice, helping to protect the beauty and value of your investment.
Complete Gutter Service
Rhinos Roofing Company has been the leader in gutters and gutter guards for many years. We stand behind every installation with outstanding service and support, and we install only the best products from the most reputable companies.
Go Back